New kind of payment mechanism
The way people live, chat, shop, and even pay for products all changed as a result of technological advancements. Companies and customers no longer prefer physical currency. However, contactless payments such as GPay are gaining attraction. Customers pay for goods at digital registers with a short wave of their smartphone. Now, a new kind of payment mechanism is gaining momentum: Cryptocurrency.
The idea of cryptocurrencies has piqued the interest of some and put off others, and it is possible that many more people are perplexed by it. Some see it as the wave of the future, while others ignore it as a passing fad on the internet. There are those who think blockchain and the technology that underpins it will improve the environment, while others see it as a risky movement that wastes energy.
What exactly is Cryptocurrency?
A cryptocurrency is a form of electronic money. This means there are no actual coins or bills; it happens electronically. You can send cryptocurrency to someone online without using a middleman, such as a bank. While Bitcoin and Ether are well-known cryptocurrencies, new ones are constantly being created.
Blockchain is the infrastructure that enables cryptocurrency to function. Blockchain is a decentralized technology that handles and tracks transactions through multiple computers. Many businesses have created their own currency, known as tokens, that can be exchanged for the goods or services that the business offers.
What is 'crypto' in cryptocurrencies? 
The term "crypto" simply means "hidden" or "encrypted," and in this case, "anonymous." The applied cryptographic technology guarantees pseudo- or absolute secrecy, depending on the configuration. Cryptography ensures the confidentiality of payments and users, as well as the freedom of operations from a central authority.
How did cryptocurrency originate? 
Cryptocurrencies are a byproduct of the invention of another technology, and only a few people are aware of it. Satoshi Nakamoto, the anonymous creator of Bitcoin, the world's first and most valuable blockchain, never expected to create a currency.
The most significant aspect of Satoshi's innovation was his discovery of a way to create a decentralized electronic payment system. At the beginning of 2009, Nakamoto issued Bitcoin to the public, and a group of passionate followers started to trade and mine the currency. By the end of 2010, the first of what might soon be a number of related cryptocurrencies – including common alternatives like Litecoin – appeared. 
The US investment bank JP Morgan created its cryptocurrency on January 14, 2019. Click here to know the other events of February 14.
Types of Cryptocurrencies
Bitcoin may be the feature of cryptographic money for some, however, the market for computerized monetary standards depending on blockchain innovation is a lot greater than that. There are 5,392 cryptocurrencies in circulation, with a market capitalization of $201 billion. The number of cryptocurrencies is growing significantly.
Since the beginning of the cryptocurrency phenomenon, Bitcoin and Ethereum have become the two most common cryptos. Ripple XRP has firmly established itself in the top three cryptocurrencies in recent years. In September 2018, Ripple XRP also momentarily surpassed Ethereum's market capitalization to become the second most successful cryptocurrency. There are several other cryptocurrencies as well.
How does it work?
Cryptocurrencies, unlike standard currencies, only function as a decentralized cryptographic archive of ownership held on a database. A user sends cryptocurrency units to another user's digital wallet. Software such as cryptocurrency wallets sends cryptocurrency transfers. The individual who initiates the transaction to pass funds from one public address to another uses the wallet. Each transaction is traced back to a particular series of keystrokes, and whoever owns the passcode owns the corresponding cryptocurrency. 
The transaction isn't deemed complete before it's validated and linked to the blockchain, which is done by a method known as mining. This is how a new cryptocurrency token is created. All transactions and balances are registered on a blockchain, which is a distributed public ledger.
Cryptography — a strategy for sending protected messages between two or more participants in which the sender encrypts/hides a message using a sort of key and algorithm. He/She sends this encrypted form of a message to the recipient, who decrypts it to produce the original message.
What makes cryptocurrencies special?
Cryptocurrency exchanges are undeniably more volatile than equity markets.
However, cryptocurrencies are significant, and they will not go away or be restricted to 100 years as some have speculated: transactions are swift, digital, safe, and global, allowing for the preservation of records without the possibility of data piracy. Fraud reduces to a minimum.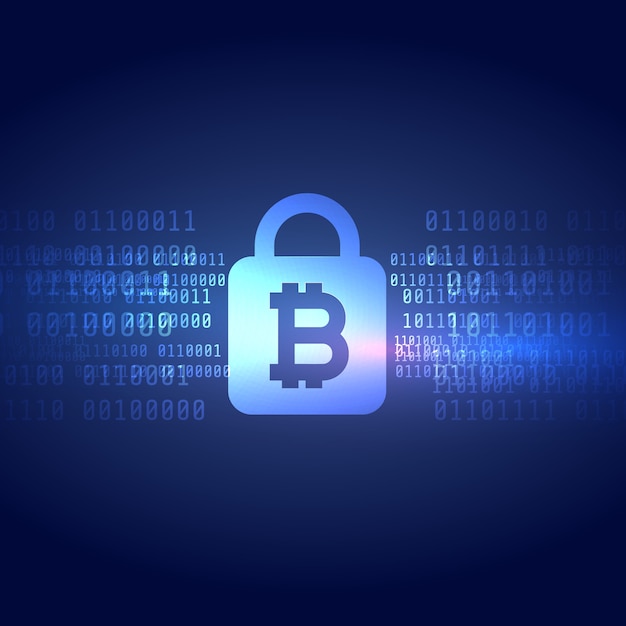 How to Invest in Cryptocurrency?
To answer that question, you will need a place to buy it and a place to store it. 
The most popular place to purchase cryptocurrencies is by cryptocurrency exchanges. There are many different exchanges to choose from, with Coinbase, GDAx, and Bitfinex being the most common. These exchanges let you buy Bitcoin and Ethereum with your debit card.
To store money, you need a cryptocurrency wallet to safely store the code that makes up your cryptocurrency portfolio. A software wallet or a hardware wallet are the options. Software wallets imply efficient trading because they make it much easier to access your currency. When you create a Coinbase account, you will be given a Coinbase software wall. Hardware wallets are physical devices that resemble USB drives and have more security than software wallets.
Here is a beginner's guide to investing in cryptocurrency.
Conclusion: What is the future of cryptocurrency?
Cryptocurrency is an emerging technique with the potential to radically change world trade for the better. Although, while it is built on solid, liberal principles, cryptocurrency remains a computational and realistic work in progress. In the immediate future, the relative monopoly of the world on currency supply and financial regulation appears to be secure. Meanwhile, cryptocurrency users must be constantly aware of the concept's functional limitations.
The change is taking place right now. Cryptocurrencies are catching the lens of institutional investors. Banks and policymakers are both aware that this invention has the power to take authority away from them. Cryptocurrencies are transforming the environment. Move by step, please. You can either stand by and watch, or you can participate in the making of history.