March 7 is the 66th day of the year 2021. Also, only 299 days left in the year. Bragsocial brings you today's history, from patents to world records.
Alexander Graham Bell receives a patent for his telephone (US Patent No. 174,465) in 1876.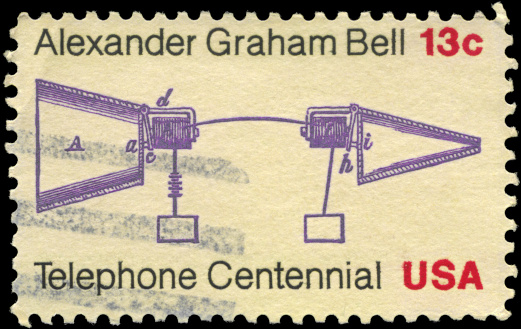 On March 7, Bell's patent was granted. March 8, Bell registered an experiment in his lab diary, along with a patent requirement sketch for the telephone's invention. On March 10, 1876, just a few days after the authorization of patent, Bell made another breakthrough when he made the first phone call' with his assistant Watson. Bell and his assistant Thomas A. Watson both reported the popular "Watson — come here — I want to see you" incident in their writings.
The board game Monopoly found in 1933.
Most of us have fond memories of playing board games with our friends and families. Many of us still do, particularly noticeable in the modern era. Darrow, a native of Philadelphia, invented the Monopoly game in 1933. However, now Monopoly is a board game that is available in 47 languages and distributed in 114 countries. Newer games are taking the top spot but classics like Monopoly continue to hold a special place in our hearts. 
For the first time, "Peter Pan" screened as a tv special in 1955.
Peter Pan is a heartwarming, joyful watch with some pleasant melodies, despite not delving deeply into the darkness of J.M. Barrie's storyline. To sum up, Peter Pan pays a visit to the adorable children and whisks them away to Never Never Land, where an ongoing fight with the wicked Pirate Captain Hook rages. The 1955 stage version was re-staged for television and transmitted as a groundbreaking, live color tv event by NBC as part of its monthly high-quality anthology series Producers' Showcase.
 First aviator to fly a plane over a million miles (1.61 km) (MC Garlow) in 1959
Multiple blogs, too many to count, repeat this line with slight variations. But there is no clear record of when, where, how, and what to this event. A little is known about the aviator. Mel was born in Greene County, Pennsylvania, in 1905. He must have begun flying at a young age. Moreover, He became the first aviator to fly a plane for over a million miles. Melvin C. Garlow passed away in Florida in 1994.
OSO 1, the first astronomy spacecraft — launched in 1962. (solar flare data)
On March 7, 1962, the first of eight active Orbiting Solar Observatories (OSO 1) had its launching. A 9-sided spinning wheel section with a diameter of 1.2 m was attached to a fan-shaped sail section on the 200 kg spacecraft. At 575 km altitude and 32.8 degrees inclination, it was put into an approximately circular orbit. Hughes Space and Communications Company in Culver City, California, founded OSO 8.
Gavaskar became the first cricket batsman to reach 10,000 Test runs in 1987.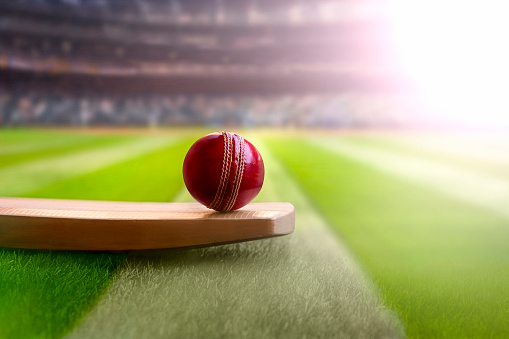 More than 10,000 runs scored in every cricket format over the span of a career is a great achievement. During a match against Pakistan in March 1987, Gavaskar became the first player to cross 10,000 runs in Test cricket.   Thirteen players from seven Full Members of the International Cricket Council (ICC) have scored 10,000 runs in Tests as of May 2017.
Pluto's first surface images taken in 1996. (photographed by Hubble Space Telescope)
Pluto has captivated humanity since its discovery in 1930 by American astronomer Clyde Tombaugh. The first image-based surface map of Pluto did publish twenty-five years ago, on March 7, 1996. Astronomers were able to see images on its surface directly for the first time sixty-six years after its discovery. Hubble observed and imaged Pluto in late June and early July 1994, with a relatively unobstructed view. Hubble took photos of Pluto's entire surface from its vantage point, 4.3 billion kilometers away, as it completed one revolution around its axis in 6.4 Earth days! Hubble's photographs took more than a year and a half to bring together before finally publishing on March 7, 1996.
Click here to see the Hubble telescope's snapshots.
Brazilian soccer sensation Neymar makes his professional debut with Santos in 2009
Neymar da Silva Santos Junior, also known as 'Neymar,' is a Brazilian soccer phenomenon. Known for his top-notch talent at such a young age, excites soccer fans all over the world. Despite being just 17 years old at the time, Neymar made his professional debut on March 7, 2009. Also, He played on for the final thirty minutes of a 2–1 victory over Oeste. He scored his first goal for Santos against Mogi Mirim the following week.